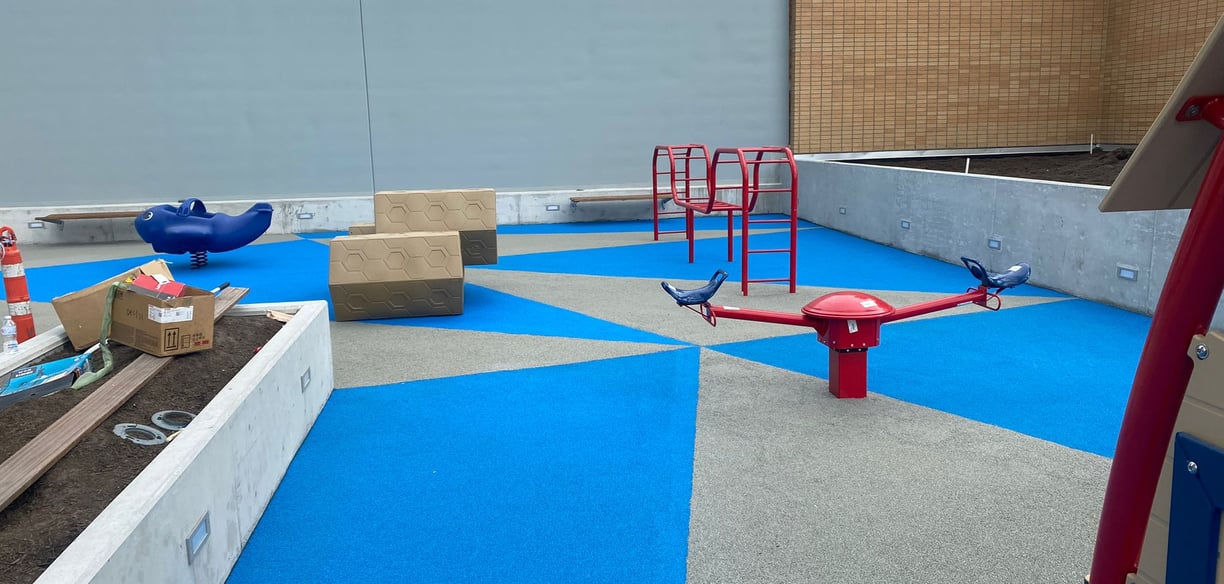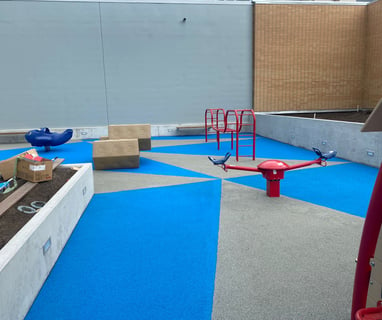 Softline Solutions was pleased to be the surfacing experts of choice for Champlain Heights.
The Ideal FirstBase has a unique rooftop design that adds visual appeal to surrounding highrise buildings. The symmetrical patterns create a stunning visual effect, making it a standout feature from the surrounding skyline. The design adds to the overall beauty of the area and is the perfect choice for those looking for a visually stunning playground with a modern touch.
Size: 6,000 - 10,000 S.F.